Lessons in Fender Play are taught via our video player. There are a variety of different lesson types to meet the needs of students learning styles.

Lessons fall into two main categories; songs and skills. Song lessons include include riffs, simplified arrangements, play alongs and full songs, which are all ranked by level of difficulty:

= Made Easy


= Making Progress


= Challenging

Skill lessons cover techniques, chords, scales and theory, alongside exercises to help practice the new skill.

When a lesson is playing via the video player, you have all the basic navigation controls you would expect to find in YouTube, plus some other helpful features. You can slow down the video to focus on challenging sections being covered as well as change the view to make either the tab or video full screen.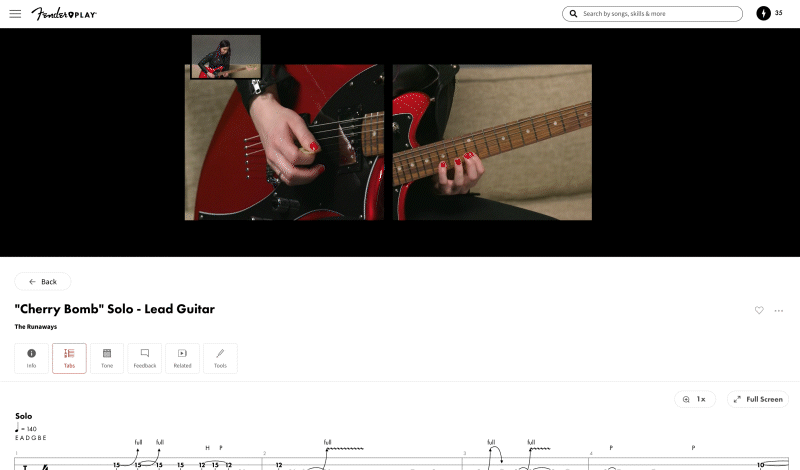 Find some examples of different lesson types below: