My Path is Fender Plays guided curriculum. Lessons are arranged into courses across a series of levels, starting with the absolute basics of how to hold the instrument, pick a string and fret a note. And gradually introducing new concepts, chords, techniques and theory.
Alongside each new skill, you will also find song or riff lessons which apply the new skill. Following the path makes planning easy, as your next lesson is always ready, and you can find helpful tools such as practice mode and feedback mode to support your students progress.
Use My Path to:
Reduce planning and prep time.
Easily accelerate or slow down based on students learning pace.
Access My Path via the Main Menu: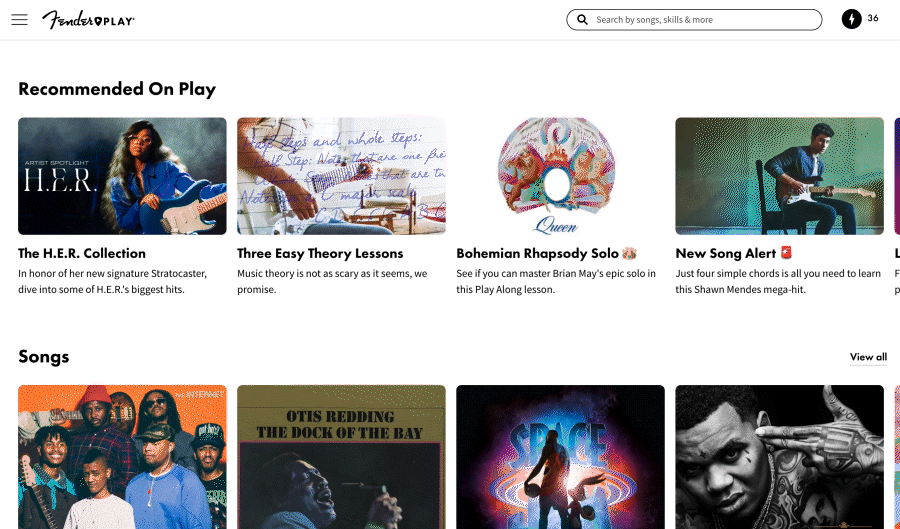 For a detailed overview of our guided curriculum, plus links to additional resources, tips for delivery and assessment ideas aligned to California state standards, click here. The linked documents serve as a 'map' for how to get the most from My Path. Details are aligned to the Pop path for guitar, and the rock path for bass.